Have you ever struggled with risk-taking? Do you know what it's like to have a clear vision of what you want to achieve? Do your fears hold you back from taking the steps that will move you forward?
30th Jan 2018 7pm GMT
Online Event
Join me, live, in conversation with Morna Simpson, CEO Enterprise Porridge & Girl Geek Scotland Founder. We'll be talking about the fears Morna has overcome that has led her to become a successful CEO and an award-winning influencer in the tech industry.
We'll be on-line and you'll be able to connect with us easily from the link below.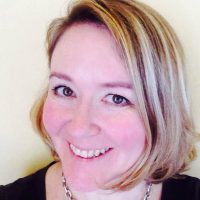 Morna was recently awarded Grant Thornton's "Face of a Vibrant Economy' and won the Innovation & Technology category of Woman of Influence (WOI) 2018, by Action for Children. She brings a wealth of experience, tools and techniques to business challenges that allow her to drive cultural change and innovation across organisations.
To watch the replay sign up below:
Sign Up for Free HERE
SaveSave